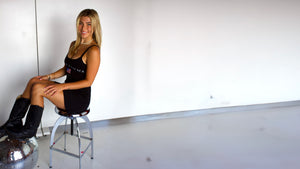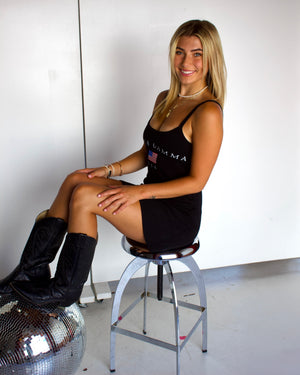 Work with our talented design team to bring your vision to life.
Clear and easy communication, every step of the way.
We're not happy unless you're THIS happy
★★★★★

Did a custom order for my sorority at Boston University for our club fair and was thrilled with the product! Great quality shirts, quick delivery, good communication, and got the design just the way I had wanted it to look! Will be doing more orders for recruitment!

Janet Hedges

Boston ADPi
★★★★★

Absolutely loved my product! I ordered for my sororities philanthropy event at Cal State San Marcos and they were a hit! The design team is absolutely amazing and made my vision come to life. Also communication and orders is so easy, I loved that I didn't have to send a million emails back and forth, I could easily text my rep with any updates or changes!

Olivia Boisvert

CSUSM AXO
★★★★★

Worked with CampusTees to get spirit week merch!! Got hoodies and tanks and they are so cute. Easy to work with, great execution, and good shipping. Pi Phi at UCLA loves campus tees :)

Julia Valenzuela

UCLA Pi Phi
★★★★★

I used Campus Tees for our sorority's bid day. I worked with Dan and he was great! Fast and easy communication as well as great quality shirts. Would definitely recommend working with the company!

Anna Houstina

Michigan State Zeta
★★★★★

The shirts they designed for us turned out AMAZING! The staff is very responsive and helps out a ton! I am so happy with the final product and pricing the company provides!

Elise Jones

ASU Delta Gamma
★★★★★

My sorority loved working with campus tees for our bid day shirts this year! Dan was very timely and answered any questions I had to help find the perfect shirts for us. The shirts came quicker than expected and we're great quality!

Lizzy Ogden

UCF Theta
★★★★★

Staff were super helpful and transparent during the design process, I was able to get my order quickly and the shirts were higher quality than what I received from other companies in the past!

Jess Jajesniak
Why Us?
After helping sororities at over 150 campuses create custom apparel for recruitments, bid days, philos, and formals, our goal remains the same;
To provide the best custom apparel creation experience through ease of communication, and to design trendy and quality merch that helps make college an unforgettable experience.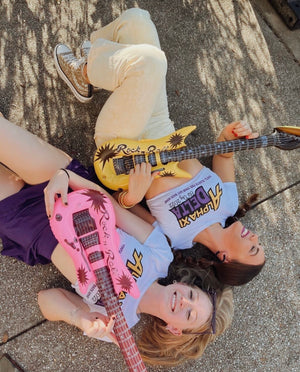 We specialize in
BRINGING YOUR DESIGN IDEAS TO LIFE
Check out some trendy designs we've done for Greek Life around the country.
Gallery
Start a Custom Order
College
LIFESTYLE
It's not just the clothes, it's the experiences and memories you make in them.
student opportunities